Today I am excited to announce that Savagesparrow Studios is one of the many proud sponsors of Virtual Horror Con 2021 by the lovely folx at Gehenna Gaming. The convention will feature a whole weekend filled with amazing tabletop RPG and other gaming experiences, as well as a variety of panels, demos, and workshops!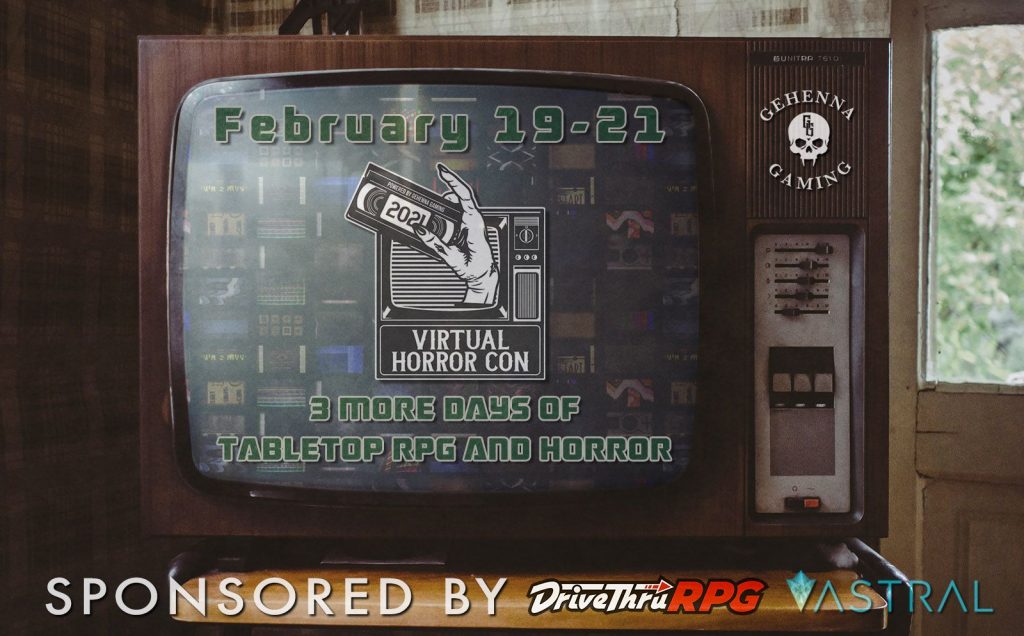 It's not too late to sign up for spots at the various open tables–some of which are even being run by the developers themselves!–just go to the signup page on the Virtual Horror Con website. The proceeds go towards putting on amazing events going forward, paying the GMs putting on the various games, and to charity!

I'll also be playing in the Red Opera D&D module on Sunday, so be sure to check that out!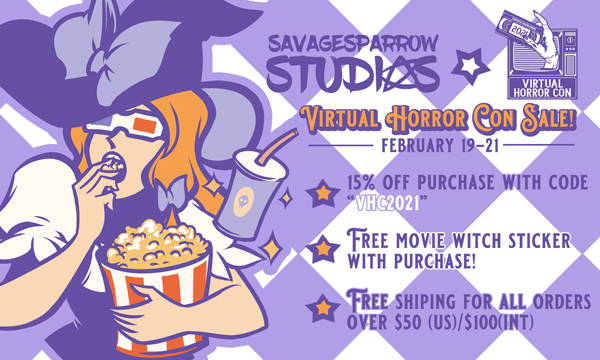 Finally, we are having ourselves an awesome sale this weekend in honor of the event! Every purchase will receive this super cute sticker of a movie fan variant of our Witch mascot, on top of the discounts with the code "VHC2021".

Get excited and happy gaming!